To stay updated with all our events, sync our calendar with your Google Calendar. This way you will be notified about any upcoming programing. Just follow the few easy steps below to complete this process.
Coming Up
FEATURED EVENTS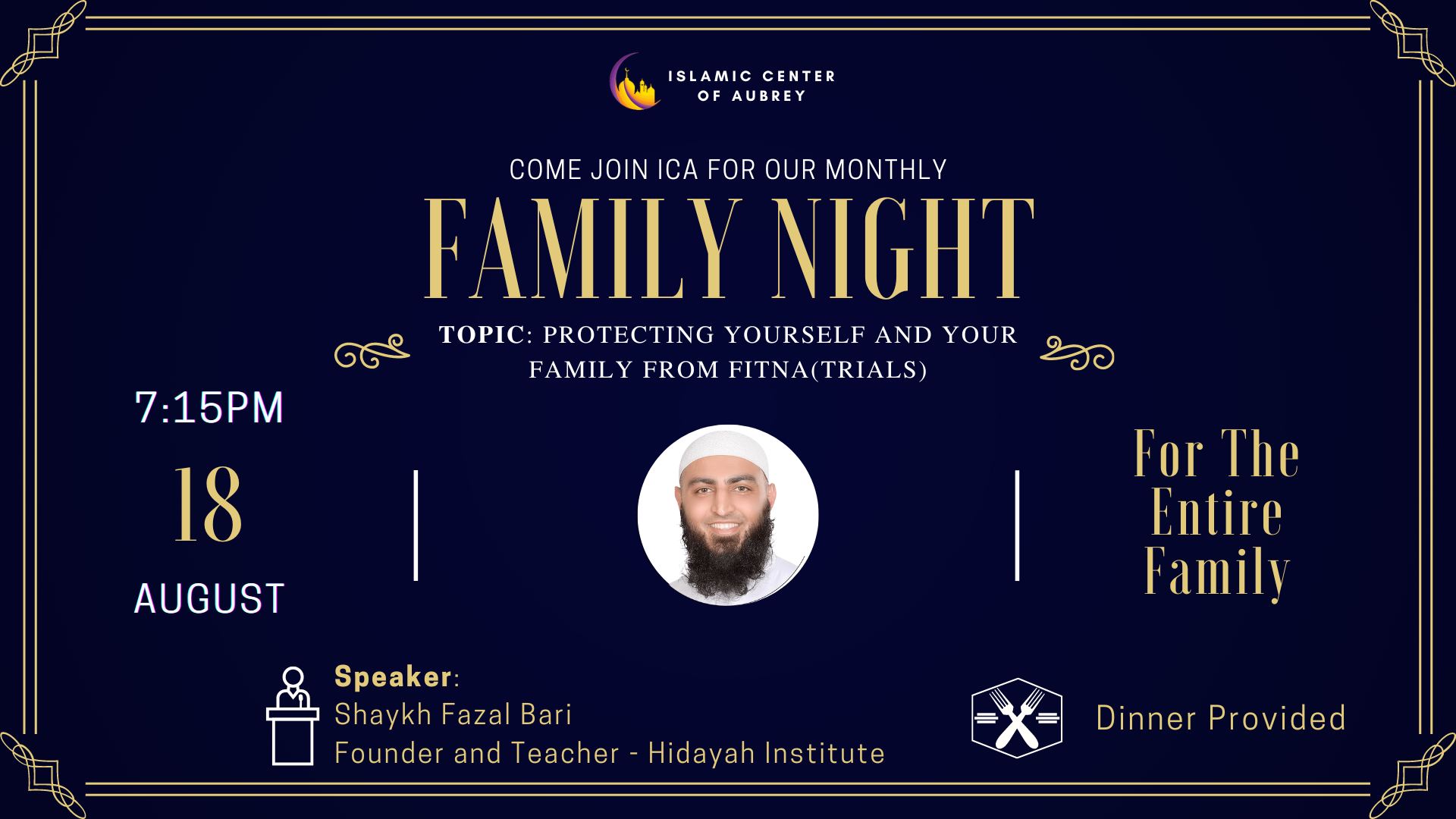 FAMILY NIGHT
Speaker: Sh. Fazal Bari
Topic: Protecting yourself and your family from Fitna
August 18th, 7:30PM
Come and spend a night with the community as we tackle another family-centered topic during our monthly Family Night Event!
DINNER PROVIDED!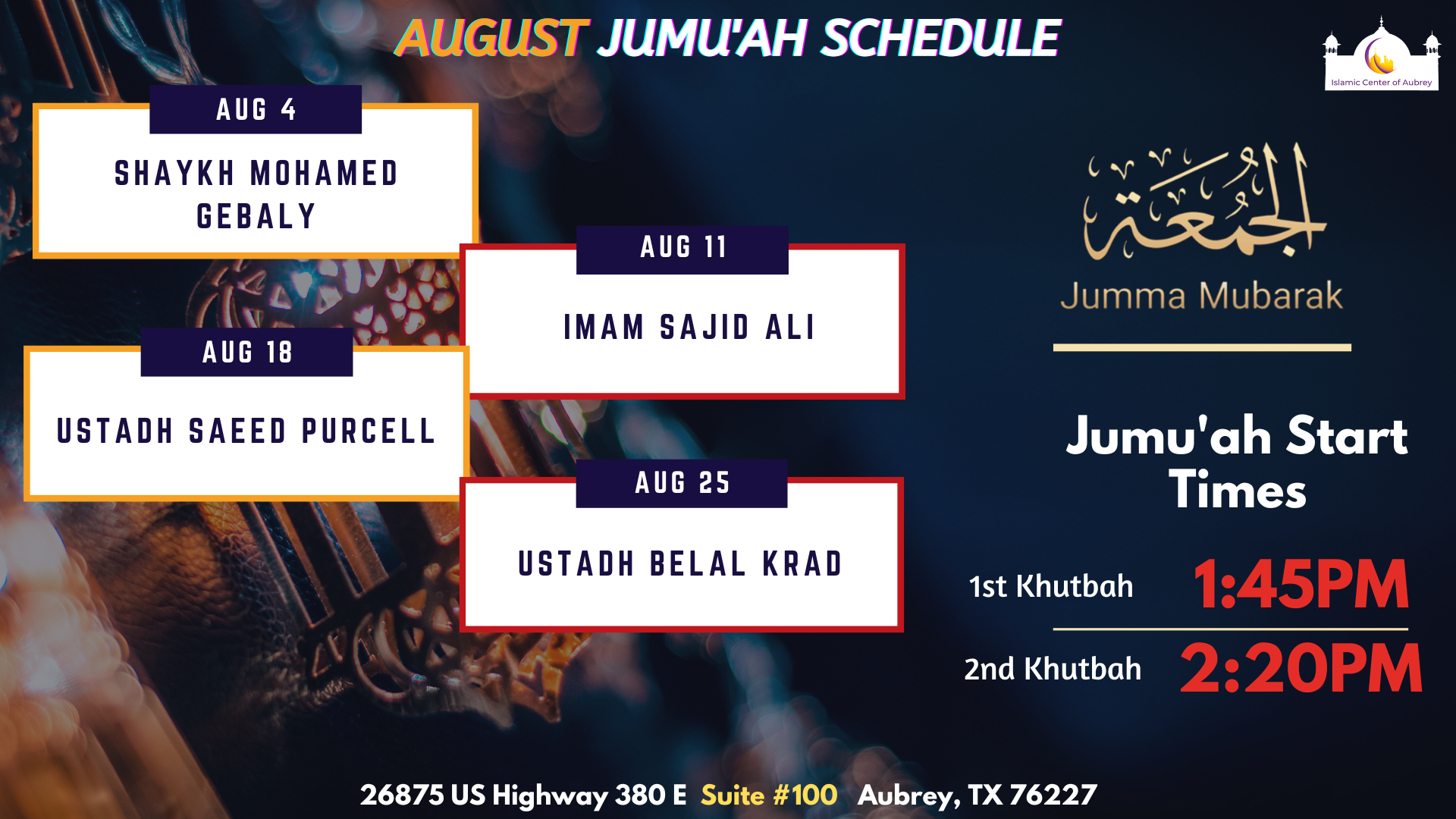 Happening Now
Our Programs